Of course, as a mixologist, the temptation will always be to go big with the drinks as a way of showing off your skills but, while there is most certainly a time and place for ostentation and surprise, it's equally just as important to make sure you can wow in the same way when mixing drinks of a more minimalist nature.
In fact, some might say that it's even more important, because you have absolutely nowhere to hide when you're mixing drinks that only have a few ingredients. You have no bells and whistles with which to distract the customers if your balances aren't quite right, if you haven't let the ice melt sufficiently or if your flavour profiles don't quite work together.
As with anything, the key to mixing the perfect pared-back cocktail is to practise, practise and practise some more. To help you build your confidence up, here are some top tips from the team here at The Art of Shaking to ensure you see success, no matter how simple the drink may seem.
Experiment
Take one of the classic cocktails and make it numerous times, introducing little changes here and there to see how the final drink turns out each time. For example, if you're making an old fashioned and you put a twist of citrus peel in the glass, the drink will taste very different than if you had sliced some of the peel and squeezed it so you get a spritz of oil mixed in.
Knowing how the drink tastes on various levels will help you gain a deeper understanding of why you do each specific step and practise each specific technique when making the classic versions of your drinks.
Know your mixers
Using the right mixer is an absolute must when preparing minimalist cocktails, especially when you're concocting your own recipes.
Again, this comes down to knowing what flavours complement each other perfectly and which will bring out the worst in each other. And don't forget… always use quality ice over tap water, as this can affect the taste of the final drink!
It's also key to remember that you also don't have to use a mixer at all… one of the most enduringly popular drinks is the martini – and that's just gin, dry vermouth and either an olive garnish or a bright twist of lemon peel.
Use the right glass
You might not have considered it, but the type of glass you use can also affect how the drink is enjoyed, so this is another important factor to bear in mind when pouring minimalist cocktails.
It's all about gastrophysics, apparently. For example, a tumbler, lowball or old fashioned glass will have a thick-bottomed base so they draw warmth from the hand, which means that the drink itself evolves as it's enjoyed from start to finish, with different experiences for the drinker as they go.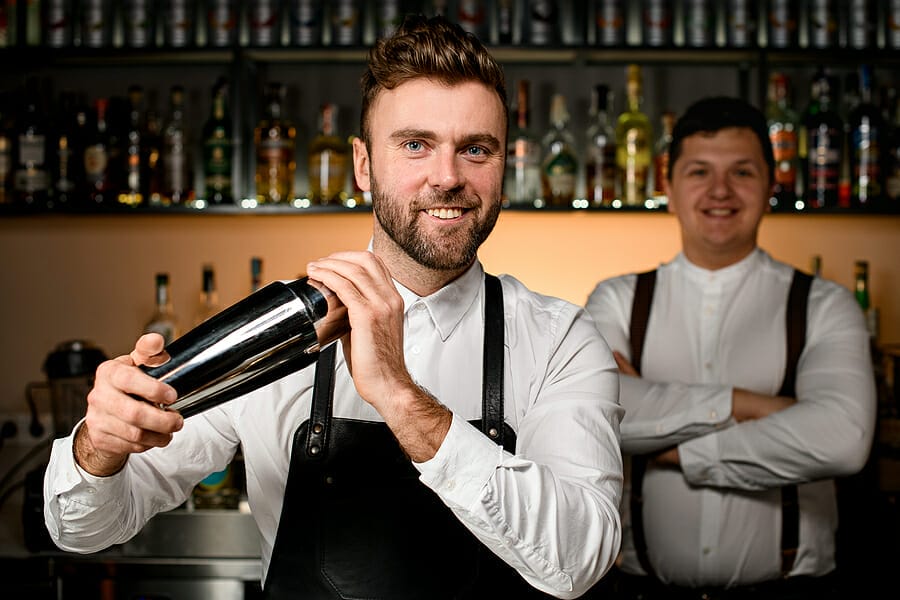 Looking for a mixology course? Get in touch with The Art of Shaking today to see how we can help.