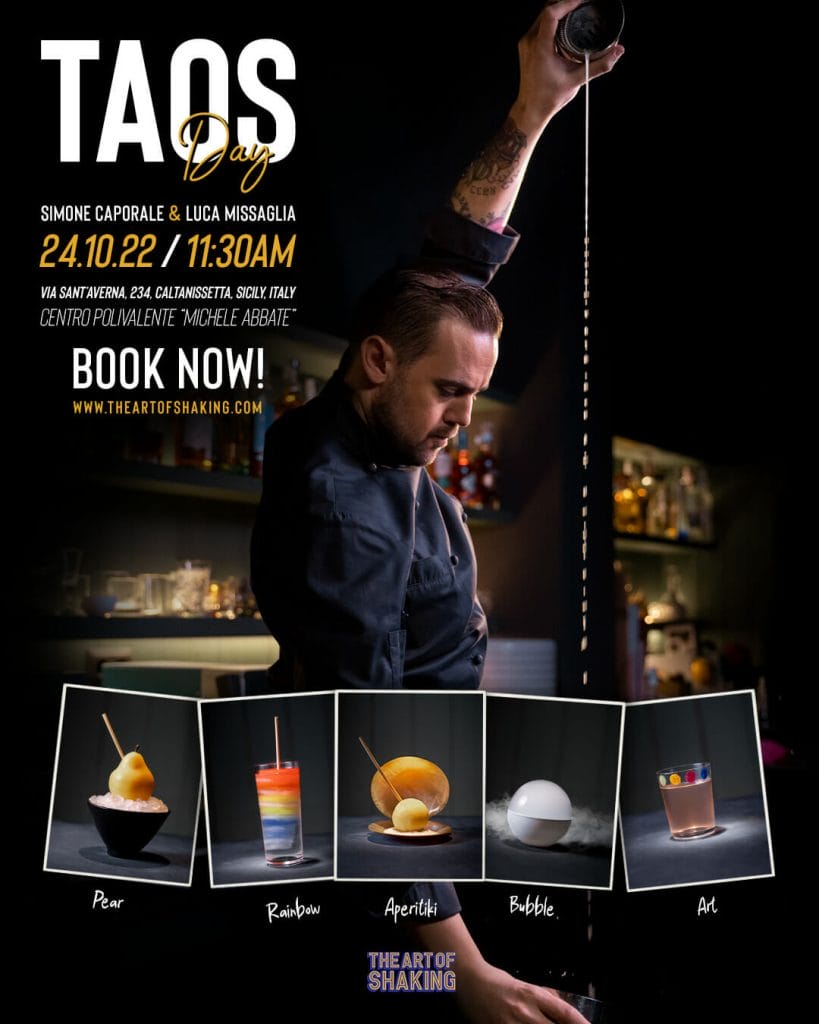 This live event is designed to be fully immersive by Simone Caporale award-winning international bartender, founder of Sips Drinkery House the "Mecca" of cocktail innovation, a truly laboratory of liquid ideas. In this live masterclass event he teaches the systematic process for the creation of a mind blow cocktail menu, pushing the boundaries of what a cocktail menu could be to make an iconic cocktail experience.
EVENT DETAILS
24.10.22 / 11.30 AM
VIA SANT'AVERNA 234, CALTANISSETTA, SICILY, ITALY
CENTRO POLIVALENTE "MICHELE ABBATE"
Info contact: Mattia Cilia
mattia.cilia.mc@gmail.com
+39 349 872 6641
12 months membership All-inclusive plan, laptop, tablet and smartphone friendly.
Cocktail Development Series II
Last chance to grow your bar business with Taos
TAOS DAY SICILY
(Access to the Live Event on 24th October)
+
TAOS Yearly Subscription
(All-Inclusive Plan)